OPEN NOW IN GEORGETOWN, WASHINGTON, D.C.
What to Expect
AN UNFORGETTABLE IN-PERSON EXPERIENCE

SHOWFIELDS is a one-of-a-kind lifestyle store that merges art and commerce to reimagine the shopping experience as an immersive celebration of the senses.

A KONMARI POP-UP

Everything you've come to love about the online Shop at KonMari, but with an added perk: You'll be able to touch each thoughtfully-selected object to see if they spark joy.

You'll find the shelves tidily stocked with bento boxes, Marie's favorite mindfulness tools and incense, sustainable and Japanese-made designs and more.

INVITE-ONLY EVENTS

We've even planned a few surprises. We'll be taking advantage of the chance to gather in person by throwing KonMari happy hours, teaching classes on Japanese crafts like ikebana and kintsugi, and hosting special meditation and wellness sessions. Spaces will be limited, so sign up for a chance to RSVP first!
Come experience shopping with all of your senses!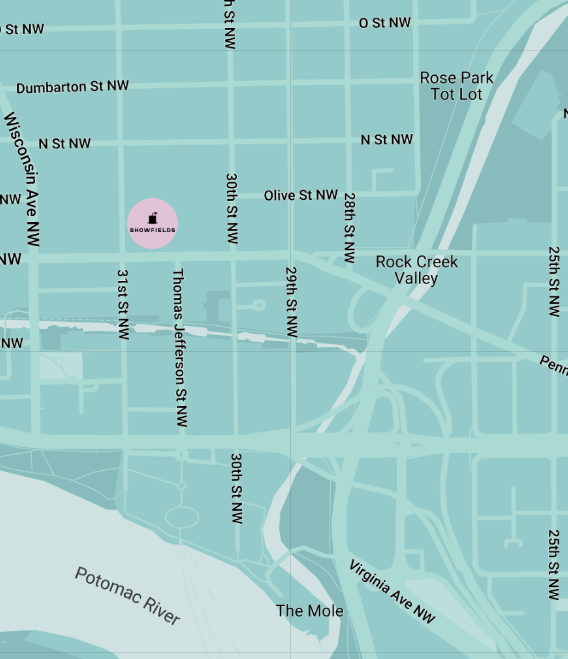 FUROSHIKI GIFT WRAPPING
A traditional part of the Japanese way of life, furoshiki are squares of fabric used for carrying, storing and wrapping things. Perfect for wrapping even oddly shaped gifts, furoshiki are a gift in themselves — recipients can reuse them for years to come. For even more joy-sparking ways to use furoshiki, read our guide here.
REPAIRING BROKEN OBJECTS WITH KINTSUGI
The Japanese practice that perhaps most exemplifies wabi-sabi is kintsugi. Kintsugi is the art of golden joinery in which broken objects — ususally ceramics — are mended with gold lacquer. These perfectly imperfect are even more beautiful repaired than they were brand new. For more on wabi-sabi and the art of kintsugi, read our guide.
THE ART OF IKEBANA
Ikebana is the centuries-old Japanese art of arranging flowers to make them come alive. The practice uses carefully selected blossoms and greenery to convey a specific feeling or emotion to an observer — just as a painting or sculpure might.
More events to come
SAVE 10% ON YOUR NEXT ORDER
Join and be the first to learn about new product launches, get Marie's tidying tips and hear about our exclusive joy-sparking collaborations.
Offer valid in the United States for a limited time.Terms and Conditions apply. View our Privacy Policy.
HAVE AN EVENT YOU'D LIKE TO HOST?
We love it when our community gets involved. Reach out to us if you have an event or experience you'd like to share at our Georgetown location.

CONTACT US AT
KMIEvents@KonMari.com
Shop the konmari at showfields collection
Don't live in the DC area? No problem. Shop the entire collection here.