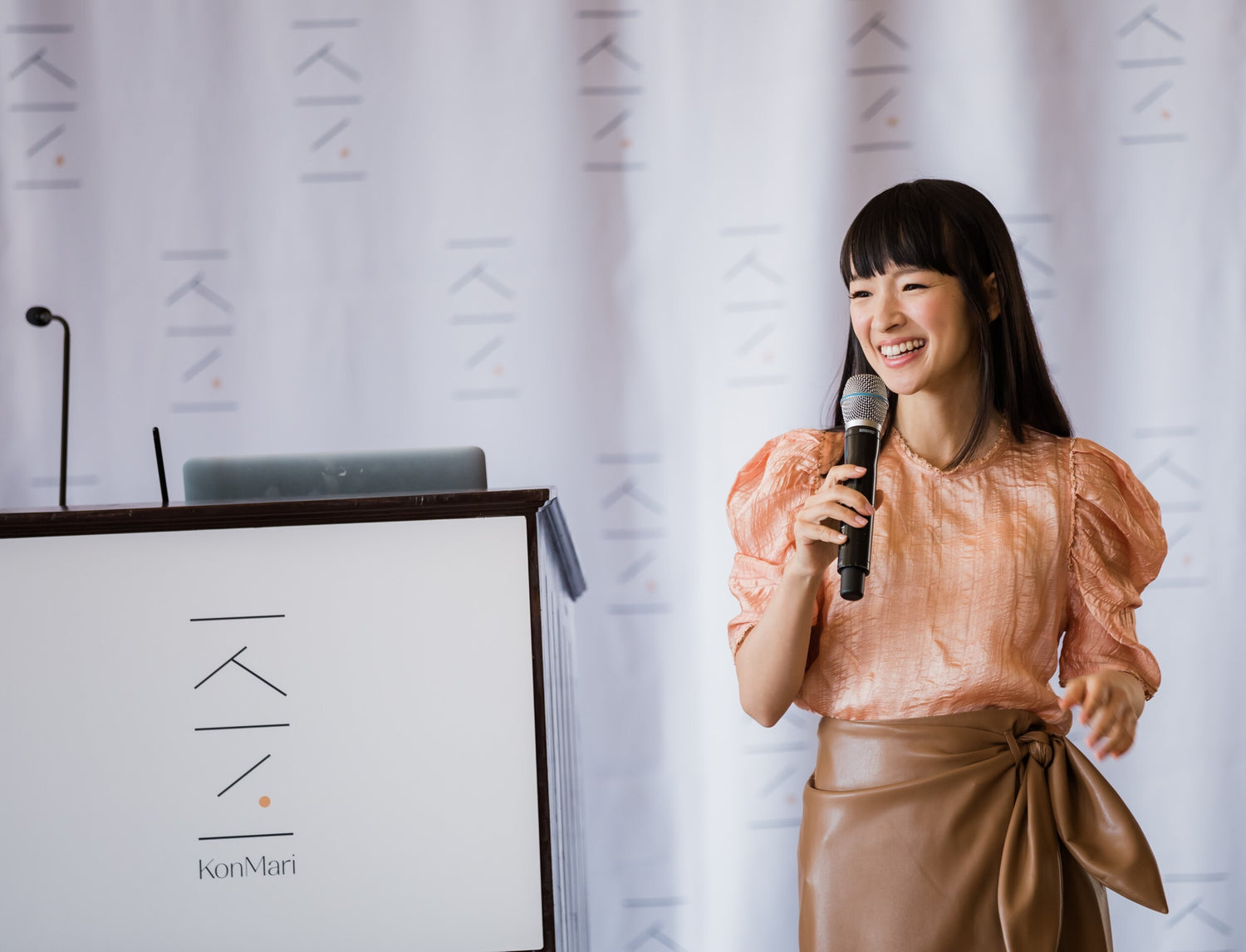 INTRODUCING
BEYOND THE HOME
Expanding the possibilities of KonMari Consulting
"Certified KonMari Consultants don't just tidy homes, they change lives."
- Marie Kondo
NEED A KONMARI CONSULTANT FOR YOUR NEXT LIVE EVENT?
Learn More
BECOME A
BEYOND THE HOME KONMARI CONSULTANT
Learn More
MEET OUR EXPERTS
PATTY HUBER-MORRISSEY

"It's time to put yourself back on your agenda."

Patty is an expert in corporate speaking, media engagement, and community building. She has developed and trademarked the "Clear and Cultivate Method" and has built her own community, CultivateClub. Using her experience as a certified KonMari Consultant, Patty hosts Tidy Parties: virtual gatherings for people to tidy in groups with KonMari Consultants as hosts. She is also the creator of the Life KPI™ concept and continues to make an impressive impact in the many lives she touches.

AMANDA JEFFERSON

"Ditch the 'shoulds' and start living more courageously today."

Amanda is the owner of Indigo Organizing, the creator of the Organized Every Day online course, and one of the world's first KonMari consultants. A TEDx speaker and the co-host of the Good Enough-Ish podcast,she has been featured in Real Simple, Harpers Bazaar UK, and Better Homes & Garden, among others.

Amanda left an inspiring yet stressful 20-year career to start her own business helping busy people get organized at home and work. As she encouraged these folks to declutter their stuff, she discovered…it was never really about the stuff. It was about relationships, grief, parenting, careers, body image and so much more. She often found her clients battling the "shoulds" — trying to be the perfect parent/spouse/loved one with the perfect house and perfect career. And they were exhausted by it all. Often, her clients simply needed permission to finally let go of what wasn't serving them.

Amanda now spends most of her time talking to audiences about how to quiet the noisy shoulds of our society and instead start listening to their inner voice so that they can live less stressful and more joyful lives.

REBECCA JO-RUSHDY

"It's about commitment; it's not wishing and hoping."

Rebecca has guided countless clients to declutter, organize and transform. She facilitates corporate wellness workshops on the power of decluttering our homes, businesses and minds to empower employees to thrive in a space that supports their potential.

Rebecca is an expert in corporate speaking, motivational speaking, press/media engagement, and course creation. She speaks strongly about leaning into where you are now to be open to opportunity.

Clients include: Accenture, Prudential, IBM, BAT, UOB, Maxis, Unilever, Marsh, Petronas and many more.